Condos & Amenities
Aside from the peacefulness of the beach, the amazing sunset views, and the endless recreational activities available, our guests rave about the spaciousness, quality, and amenities of our properties.
Amenities
All condominiums at The Retreat are furnished with:
Central air conditioning (controllable in each unit)
Screened-in, private balconies with a panoramic view of the crystal clear water
Washers/Dryers
Cable TV
Free internet service
Telephones
Fully equipped kitchens including dishwashers and microwaves
Maid service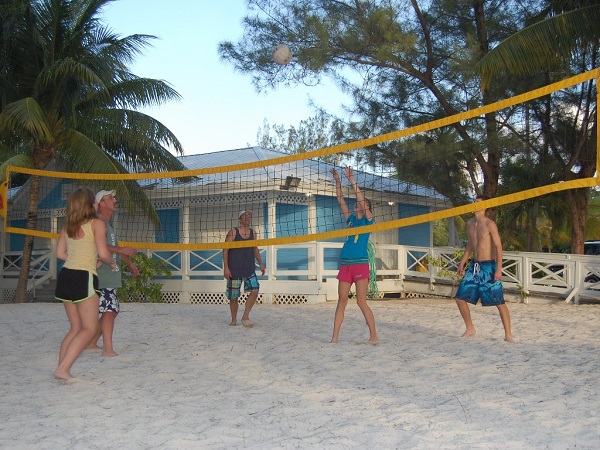 In addition to our beautiful accommodations, The Retreat offers a full line of complimentary activities for our guests:
Newly Refurbished Tennis Court
Fresh Water Swimming Pool
New Exercise and Game Room
Condos
At The Retreat at Rum Point, we have four types of condos available for rental. Your options are:
1 bedroom
2 bedroom
2 bedroom deluxe (larger than 2 bedroom)
3 bedroom.
Our condos are all furnished by their owners so each one is unique. The photos below are examples of each unit type.
For information on any condo, click on the link to view specific details and rental rates for that unit.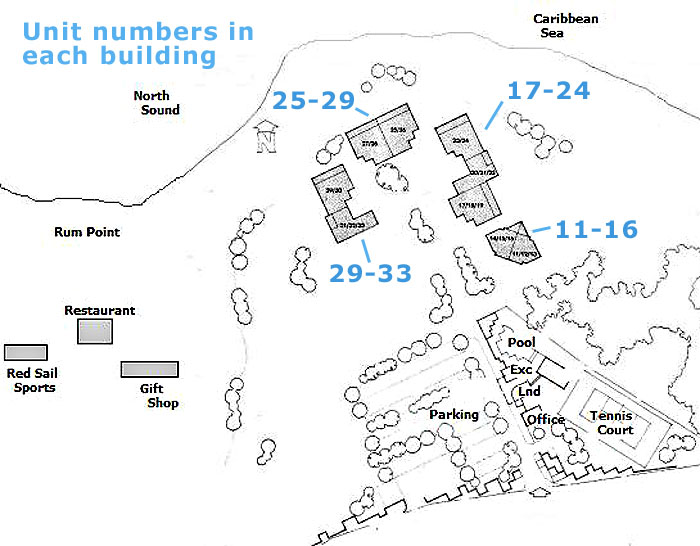 1 Bedroom Beachfront Condos
Unit 12
1 Bedroom
1 Bathroom
Sleeps 4
2nd Floor
Unit 13
1 Bedroom
1 Bathroom
Sleeps 4
3rd Floor
Unit 15
1 Bedroom
1 Bathroom
Sleeps 4
2nd Floor
2 Bedroom Beachfront Condos
Unit 31
2 Bedroom
2.5 Bathroom
Sleeps 6
1st Floor
Unit 32
2 Bedroom
2.5 Bathroom
Sleeps 6
2nd Floor
Unit 33
2 Bedroom
2.5 Bathroom
Sleeps 6
3rd Floor
2 Bedroom Deluxe Beachfront Condos
Unit 23
2 Bedroom
2.5 Bathroom
Sleeps 6
1st Floor
Unit 25
2 Bedroom
2.5 Bathroom
Sleeps 6
1st Floor
Unit 27
2 Bedroom
2.5 Bathroom
Sleeps 7
1st Floor
3 Bedroom Beachfront Condos
Unit 28
3 Bedroom
3.5 Bathroom
Sleeps 6
2nd Floor
Unit 30
3 Bedroom
3.5 Bathroom
Sleeps 8
2nd Floor